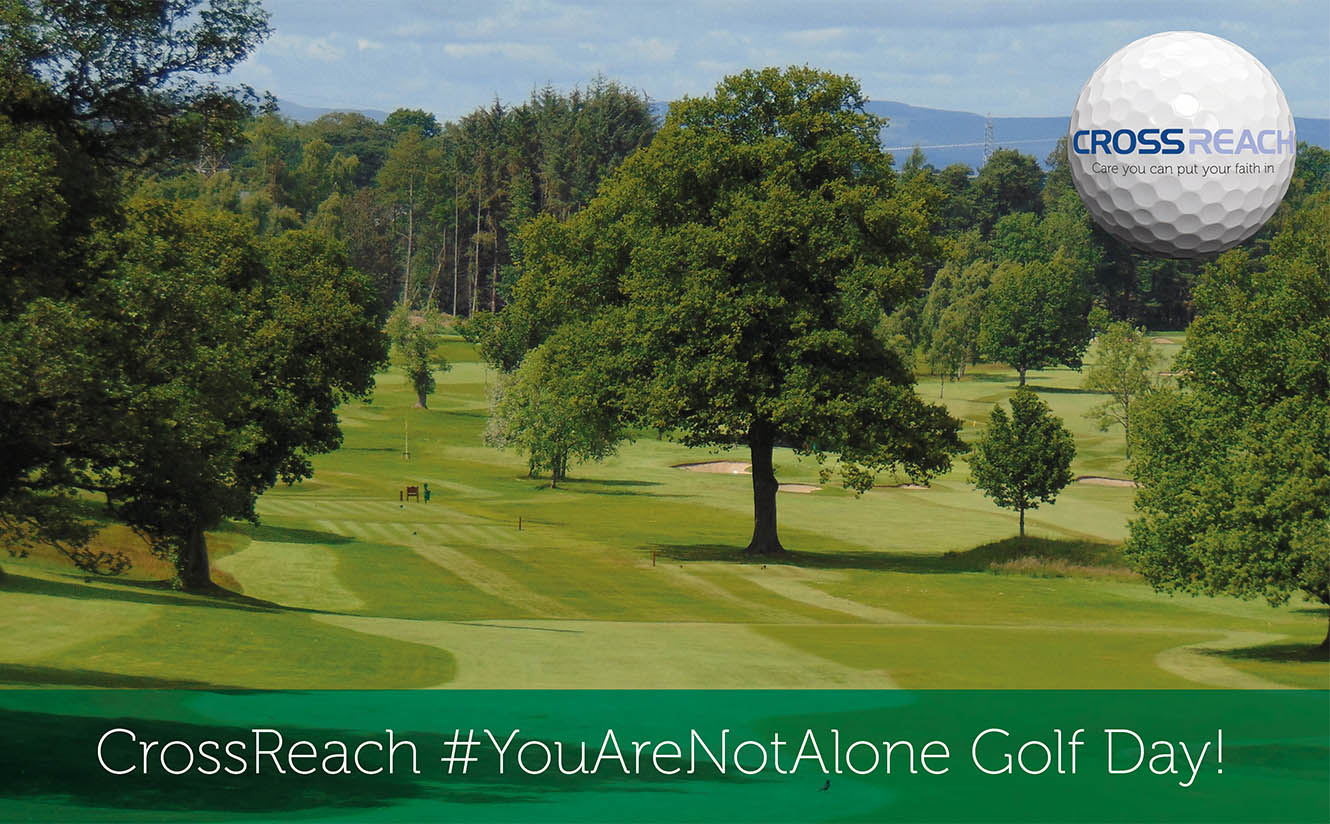 Moderator's Golf Challenge 2020
Are you feeling up to scratch? Is your mental health on par?
For thousands of people living in Scotland the answer is no. People experiencing poor mental health often become socially isolated and lonely, which can make their mental health become worse. We want to end social isolation and loneliness and make sure everyone feels included.
Golf is a great sport to keep you both physically and socially active, so whether you are a great golfer or not, CrossReach invites you to enter a team into our 'CrossReach #YouAreNotAlone Golf Day' fundraiser on June 4th at Glenbervie Golf Club. Come along, have some fun, get to know new people and support our mission of ending social isolation and loneliness in Scotland together.
It's only £299 to enter a team of four players and that includes breakfast and lunch! There will be fun challenges along the way e.g. beat the Moderator on a par 3 and straightest drive, and the day will be rounded off with a Charity Auction.
It's all about having fun and there is even a prize for the best team name – you can be as creative as you like!
So why don't you get in the swing of things, gather some friends/colleagues and enter a team today?
#YouAreNotAlone
Need more info? Contact Euan McIntyre on: euan.mcintyre@crossreach.org.uk or 0131 454 4374
The cost is just £299 for a team of four.
---