CrossReach Support Widget
Show your support for CrossReach by using the CrossReach Support Widget on your webpage
What is it?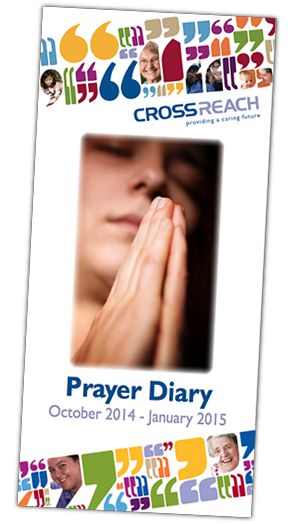 Once installed, the widget shows a small panel on your webpage that displays to your visitors up-to-date prayer points, news and other information of interest to CrossReach supporters (currently the widget just displays prayer points.)
Each week the panel will display Prayer Points for that week for you and your visitors to prayerfully consider and reflect upon
Once installed, it automatically updates the prayers and news itself — it's entirely self-running.
You can see the widget on the left-hand side of this page, up-to-date with this week's prayers!
How do I get it and use it?
The widget is 'installed' by incorporating this one line of web code, below, into your website. Ideally you might put this code onto your home page -- but it could go anywhere on your website.
<script type="text/javascript" src="http://www.crossreachevents.org.uk/widget/index"></script>
You copy and paste this line of code into the "HTML" code for your webpage, or you can simply email this line of code to the person who looks after your website. You might also give them the link to this page, so that they can read these simple instructions
Do I have to maintain, or update the widget
No, the widget automatically fetches the latest prayers and news directly from the CrossReach website
Is it safe to use?
Yes, the web code does not interact with your own website at all -- it simply fetches the required information from CrossReach Events website and displays it on your web page. It does not need to talk to, write, or save anything to your own website
Can I get help?
Of course! You can contact Sanctus Media (office@sanctusmedia.com) who can help you to install this widget, or give you adivce on how best to use it
Can I customise it?
Yes, there are a few customisation options you can use to override the default styles and colours to better sit alongside your own website design. It's also designed to have a fluid width, so it will automatically expand or contract to fit any available space you have available. Contact Sanctus Media for advice on this (office@sanctusmedia.com).